This guest post is such a good one! Natasha Levai is a successful food blogger with a LOT of amazing tips! If you've been contemplating starting a blog or adding a blog as a feature on your business site, definitely check out Natasha's advice on the best tools to help you build a successful blog on a budget from day one!
---
Here you will find tips for how to start a blog on a low budget and still get the best SEO training and keyword search tools. In this post, I will guide you through the steps that will give you a good start on your journey toward success!
A List of the Best Free Resources for Blogging
Pin this for later…
This post may contain affiliate links, which means I may earn a small commission for any purchases made through affiliate links at no extra cost to you. You can read my full disclaimer and disclosure statement here.
The Free SEO Tools
Starting a blog is like starting a business, and if you are like most of us, you probably don't have a whole lot of money to spend on SEO courses, keyword search tools, expensive plugins, and blog audits.
Here is good news! You don't need to spend a lot to learn what you need for success.
What you do need is dedication, diligence, and hard work to learn and implement the best SEO and keyword search practices.
If you do have the budget to spend a little more on building your SEO strategy, Stupid Simple SEO is the course that I used and swear by. If your budget is a little more limited, then I also recommend checking out Easy On Page SEO (for beginners).
Top Hat Rank Webinars
The first tool I would like to share with you is the Top Hat Rank webinar series. The webinars are about all things SEO.
You will find topics like keyword research, SEO myths, SEO best practices, how to update seasonal content, Google search console, Google analytics, and many others.
The hosts of the webinars are experienced and successful bloggers and SEO coaches that can be trusted. I personally learned so much from them and know that my current advancement was inspired by what I gleaned from their insights.
Top Hat Rank webinars are totally free to watch and they come with comprehensive blog posts that address every single question participants asked even if the questions were not answered in the webinar itself.
Every webinar is about an hour long, so you can make yourself a cup of hot coffee and enjoy an hour of great advice coming from experts in the field.
Not only you can watch the videos but you can also take part in the webinars for free if you register on time.
This will allow you to ask the questions from the hosts themselves and be sure they will be answered.
Many bloggers who succeeded in bringing income through blogging have said that Top Hat Rank webinars were crucial on their way to success.
The Blogging Millionaire Podcast
This podcast is hosted by Brandon Gaille, who was able to become a millionaire by blogging.
He gets about 5 million monthly visitors from over 100,000 posts that rank on the first page of Google. His podcast is absolutely free!
If someone told you that there is a course made by a person who could make millions by blogging, you would probably consider paying for such a course!
Yet, this resource is totally free, so don't sleep on this opportunity to learn a bunch of great SEO insights.
Keyword Research Tools
Keyword research is indeed very important for bloggers wanting to make money with their work. Yet, most keyword search tools are so expensive!
For example, Semrush and Ahrefs will charge you about $100 a month for using their tools. Surfer and Rank IQ have lower prices at $50-60 a month but that is still a lot for a blogger starting from scratch.
While using those tools might be very helpful, there are other options out there for you. For example, there are free Chrome extensions like Keywords Everywhere and Keyword Surfer.
You can install them and when searching on Google you will see approximate search volume for the keyword, related keywords, long tail keywords, as well as some backlinks for ranking domains, their DA (domain authority), and their approximate monthly traffic.
You can also use the opportunity to do keyword research for free with KeySearch for the first month. KeySearch has the option for you to have 5 free daily credits with their first-month free trial that will allow you to do in-depth keyword research for your niche. KeySearch is one of the best keyword tools out there and this opportunity is worth a try!
However, only having 5 daily credits is not much and you might feel a need for more. No worries! There is also an option for you to have one month of free access to 200 daily searches if you post on your blog about the KeySearch tool and follow a few requirements described here.
Having one month of access to 200 daily searches will allow you to do a whole ton of keyword research and stock up for the months to come.
Budget-Friendly Options
Keyword Research
While there is a lot of free stuff out there, there are also tools that are affordable. Sometimes, you might want to purchase certain tools to make your life easier. As I mentioned above, with keyword research you can purchase one month of the subscription and work hard during that time to get enough keywords to last you a while.
If you don't want to post about KeySearch on your site and 5 daily credits are too little for you, then you can get the first month for as little as $11 with their coupon KSDISC through this link which grants you 20% off your first month.
If you have a little bit more budget for a keyword tool then you can consider different options and get one month subscription to another tool that seems more interesting to you.
Either way, you can cancel your plan at the end of the month and use the resources found for the months to come.
Core Web Vitals Tools
Finally, I would like to recommend a tool that will provide a lot of help with your site's Core Web Vitals. As you might have heard, Core Web Vitals are crucial when it comes to ranking on the first page of Google. Core Web Vitals basically reflect your site's speed which in turn communicates to Google how user-friendly your site is.
There are some free tools to fix your site's speed issues like LiteSpeed Cache, which is good if you are determined to do your blog at as low cost as possible, however, WPRocket will provide you with more security and quality of site speed improvement.
WPRocket costs $50 a year but if you get it during holidays you can get 20% off for the first year and pay only $40 for a service that will not only improve the speed and fix all of your core web vitals problems, but will also provide a responsive support team and a Facebook community that will help you make the most out of what the tool can provide.
Resources For Food Bloggers
WordPress Recipe Maker
If you are a food blogger then you are working with very intense competition as food blogging is one of the most competitive areas on the internet.
Of course, there are plenty of very expensive great tools that will help you a lot but in this post, I am focusing on the more affordable tools that are going to help you with SEO and ranking.
As a food blogger, you want to make sure that you are using structured data for Google to recognize that your post is a recipe or a round-up of recipes for it to rank you higher.
To solve this issue you need to use a recipe card in every of your recipe posts (including round-ups).
The best recipe card plugin out there is WordPress Recipe Maker as it has the most trust and the best reviews in blogger circles. This plugin is absolutely free and you need to be taking advantage of it!
You can find it in the WordPress plugin library.
However, as food blogging becomes more and more competitive by the day, getting WordPress Recipe Maker Pro is going to give you a few bonuses that will help you get ahead.
Some of them include nutrition labels, an option to link to your "About" page in the recipe card (important for SEO), an option to add affiliate links to the recipe card (some people will only look at the card), better design, and other features that will help your users.
WPRM is $50 a year which comes out to only $4 a month!
If you skip a coffee a month you will be able to afford the subscription and get ahead of your competitors who do not use this tool.
Facebook Support Groups
Finally, there are some great Facebook groups out there to help you answer questions, share your victories or frustrations, and benefit from the experience of others.
For food bloggers, the group I would highly recommend is Food Bloggers Central. To be accepted into the group you need to be a food blogger.
Once you are in, you will have access to a lot of advice and input that can not only help you progress but also inspire you when you are feeling like giving up (which all of us do at some point in time).
The Final Word
Having said all that, I must mention that the list provided in this post is just the tip of the iceberg.
If you follow the Top Hat Rank webinars and the Blogging Millionaire podcast you will find more resources helpful for you but you need to start somewhere.
Blogging is a long journey that will always have enough learning experience for you to grow.
Remember, that at the end of the day, it doesn't matter how much money you spend on the best tools, what counts is how hard you work to utilize what is provided for you right here and now.
---
Learn more about Natasha…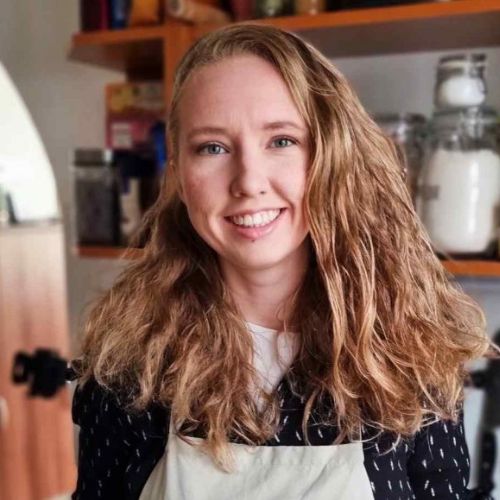 Natasha Levai
Food Blogger
Natasha is a food blogger at Natasha's Home. To learn more about her work, visit her about page here.